Family Testimonials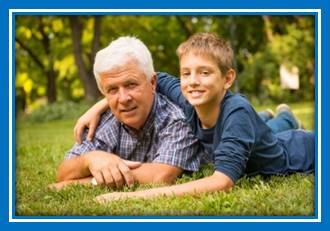 We receive many letters and notes of appreciation from families we served.  Their words warm our hearts, and speak of our professionalism, compassion, and the true value of the service we provide. Here are few of the family testimonials we've recently received.
Attention to Detail

"Thank you so much for the caring and thoroughness you all showed us throughout our need. Your attention to detail and making the entire service run smoothly. You were excellent."
– Daula

Helpful staff


"I would not hesitate to recommend the use of Local Cremation. The staff were very helpful and thoughtful and made this experience as easy for me as possible. Thank you."
–

Linda
Keeping us informed

"
My brother and I want to thank the staff at Local Cremation for their skilled handling of our father's death. They informed us clearly about the cremation process and various options from very simple cremation to more elaborate procedures. When our dad died, our req
uests were carried out quickly and competently. Your professionalism helped us through a hard time.
"
–

Jackie
Kind, compassionate, and professional

"
The Local Cremation staff is kind, compassionate, and professional. They handled all aspects of my father's cremation and memorial service at the National Cemetery. Since my father had served in the military, we chose the Veteran's Package. It was perfect and included a lovely flag holder and engraved plaque for the flag that was presented at the National Cemetery during the service. During the initial meeting, the staff did not try to sell additional services, but rather showed me what was available. They helped me with the planning of the Order of Service Program to be handed out at the memorial service, assisted with the picture on the program, and the final program was lovely. They made all the arrangements with the National Cemetery as well and placed the obituary in the DMN. They were at the service and made sure that everything was perfect. I highly recommend Local Cremation and have told many of my friends about them. They handled everything from start to finish with dignity, kindness and respect. Thank you, Local Cremation, for all you did for my father, my family and me.
"
–

Mary
Taking care of the details

"The Local Cremation staff were very respectful and so helpful. I would suggest their services to anyone that would need help during such a trying time. My family & I are very thankful to have had them caring for our Mother. Thank you so much…I appreciate how respectful you were to us & my mother. Words can not express."
–

Jamie
They took care of everything

"
The staff at Local Cremation were amazing and so comforting in a time of sudden sadness. They were extremely professional and calming and made sure to call and check in on us just to update us and see how we were doing as well as express their sympathies and condolences. I had researched and written down several places to call after my family member had passed, but the Local Cremation staff were the first people I spoke to and knew that they were right. They took care of everything for my family and me and made this difficult time as easy as possible and I can never thank them enough.
"
–

H.T.
Grateful for their support



"Local Cremation was absolutely wonderful in helping us with my father's service. They walked us through every detail of planning and we are so grateful for their kind support. It made it so much easier knowing that they had taken care of every detail including following up with us."
– T.W.
Excellent service

"The Local Cremation staff helped my family through a difficult time when we lost our mother, and we are very grateful for the kindness and excellent service we received."
–

C.R.