Pre-planning Your Cremation or Funeral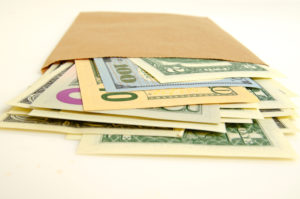 There is no one-size-fits-all funeral plan. Each person is unique so the method of celebrating their life should be as well. Many people want to prepay their funeral expenses which is completely understandable. There is a lot of comfort that comes from knowing arrangements have been made. However, pre-planning and prepaying for funerals has changed in the past 20 years. Take time to understand the options before making your plans.
When death occurs, whether it was expected or not, it is difficult to process all the information and feelings that quickly come to the surface. Having memorial or funeral plans means many of the decisions are made and loved ones can focus on other things. The alleviation of stress by making decisions ahead of time can be invaluable.
Sadly, I frequently see families that simply hold different views on what the memorial or funeral should be. In many cases, the differences are minor. With a little give-and-take, they quickly get resolved and things move forward. The difficulty comes in when families don't agree on the big topics. Just recently, I helped a family that was very sweet but the children could not agree on whether to bury or cremate their mother. After long discussions, no one was budging. It was sad to see an already difficult situation made so much worse for the grieving family and it was clear that all of them loved their mother very much. This is where a pre-planned funeral would have made a huge difference.
It's important to know, depending on the funeral plan, the family still can be involved in planning the celebration of life or service. Many times, the funeral plan is left fairly broad only designating the type of disposition they would like (cremation or burial), how payment should be handled, and perhaps where they would like their service and/or which cemetery they would like to use.
Pre-paying for funerals
Many years ago, our parents or grandparents would meet with a funeral home when they were still fairly young and begin paying towards a funeral plan that more-or-less locked in many elements of the funeral including the cost. This was frequently arranged directly with the funeral home and most of the time it worked out fine. Today, such a plan is much harder to find and likely not really what you want or need. What if you decide to move or you decide later in life you want to be cremated? In fact, the Funeral Consumers Alliance of North Texas now discourages prepayment because of these factors and the introduction of affordable funeral options.
For those who still want to pre-pay, the general school of thought is to open an interest-earning trust or policy that enables you put aside money specifically for funeral or memorial expenses without tying you down to a specific funeral home or disposition decision. At Local Cremation & Funerals, we offer these policies as it give families the ability to set aside the money while providing the greatest level or flexibility. For instance, the plans we offer still qualify to help with Medicaid spend-down but if money is left after the arrangements are made, the balance is returned to the designated beneficiary.
These pre-plan policies can cover as little or all the expected expenses based on the funeral plan you outline. Items that can be covered range from funeral home fees, cemetery fees, purchasing a casket, flowers, a reception after the service.
How to get started
My recommendation is to start by talking with your loved ones. At a minimum, let them know if you prefer burial or cremation. If burial is your choice, what funeral home and cemetery do you want to use? If you choose cremation, what do you want done with the remains? Do you want them scattered or kept in an urn? After you decide, I would put it into writing…somewhere other than your Will or Power of Attorney. Sometimes it takes days/weeks/months for the Will to be reviewed so you want these decisions known by people closest to you.
If you want to put aside money in advance, then these details can be given to the funeral home where you make arrangements. They can include them in the documentation showing those were your wishes. Another way is to write them in a document and have it notarized. In Texas, this document would be taken as your direction, even above the wishes of your family members.
Still have questions?
The team at Local Cremation & Funerals is ready to assist you any way it can. Myself, or another funeral director can assist you with thinking through the decisions you may want to make in advance. We can also write-up the documents to set up the trust for prepayment. Give us a call today.
About Local Cremation and Funerals
Local Cremation and Funerals provides cremation and simple burial services throughout the Dallas-Fort Worth Metroplex. Contact us to set up an in-person meeting at our Dallas location. We also are available to meet with families at your home or a location of your choosing. Visit our website for a full list of the services available and Local Cremation and Funerals current pricing. Local Cremation is a Texas licensed funeral establishment and has an A+ rating with the Better Business Bureau.