Order Death Certificates
Certified Certificates or Copies?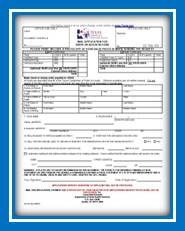 Local Cremation & Funerals will assist you with placing your first order for certified death certificates through the State of Texas. However, should you need additional copies, you should order them through the County Clerk's office in the County where the death occurred or through the State of Texas. You can order certificates online or through the mail.
Important: Every financial institution makes their own policy on whether a certified copy is required or whether a copy will do. If you are closing an account in person, some banks will make a copy but let you keep the certified one, but it is up to them. Ultimately, the only way to know for sure if an institution will accept a copy is to contact them directly.
Here is a list of items to consider they may require a certified death certificate.
Social Security (If spouse or dependent children will be filing for death benefits)
Deed of Trust (Property)
Living Trust/ Trust accounts
Stock/bond/brokerage accounts
Oil/gas leases
Retirement accounts / IRA / 401K
Annuity
403C
Employer (if still working)
Mutual Funds
Banking

Any type of Bank account
Safety deposit box

Tax Returns – Federal and State (IRS)
Personal Accounts

Cell Phone Companies
All major credit cards and department store cards
DMV
Other titled assets

Insurance Companies (Life, Health, Auto, etc)
Probating a Will
Real estate transactions
Family member personal records (if desired)
Ancestry documentation (if desired)