COVID-19 Safety and COVID Deaths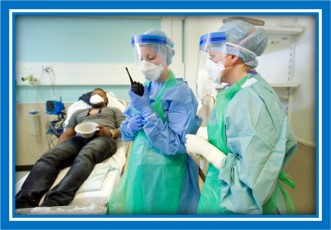 At Local Cremation & Funerals, we are committed to serving every loved one and their family with dignity and respect. Our staff is working to ensure the health and safety of the families we serve, medical workers, and our team. We continue to offer affordable direct cremations, memorials, and funeral services throughout the Dallas and Fort Worth Metroplex to all families including those making arrangements for a COVID death.
COVID death? Yes we can help
Using the most thorough safety measures possible, we currently accept and provide dignified cremations and funerals for COVID positive patients.
Memorials and funeral services are available
Based on Texas state and local guidelines for public gatherings, we continue to hold services in local places of worship, outdoor gathering locations, and cemeteries for all families including those with a COVID death.
According to the CDC, "COVID-19 is a new disease, and we are still learning how it spreads. There is currently no known risk associated with being in the same room at a funeral service or visitation with the body of a deceased person who had confirmed or suspected COVID-19 after the body has been prepared for viewing."
Local Cremation & Funerals COVID safety guidelines
The following safety procedures are in place to protect your family and our staff during the current health crisis. These latest safety measures will stay in effect until we are advised they are no longer necessary.
All arrangements are made online and over the phone so there is no direct interaction needed with our team during the arrangement process and you do not need to come into our office to complete paperwork.
We adhere to safety guidelines recommended by the CDC as well as the CDC Funeral Guidelines.
If local and/or state officials make COVID recommendations for the care of decedents and/or public gatherings that are more stringent than the CDC, Local Cremation & Funerals will follow the most conservative guidelines.
Our office hours remain unchanged. We continue to be open and have staff ready to care for you and your loved one 24-hours a day, 7 days a week.
If you choose direct cremation, your loved one's cremated remains will be brought to your car so you do not need to enter our location.
Enhanced hygiene practices and social distancing are in effect with our team.
We are in constant communication with our hospice partners, nursing facilities, hospitals, as well as state and local health officials providing them updates on any changes to our processes during this time.
All ceremonies are limited to local guidelines and the facility where the service occurs.
We ask people at risk or those not feeling well to not attend services. Those attending a funeral or memorial service are asked to follow the CDC's current guidelines in all situations including a COVID death.
If you have any questions about how we are handling the COVID-19 guidelines or how they might affect you, please call us at (214) 343-4040.