Preparing for the Arrangement Conference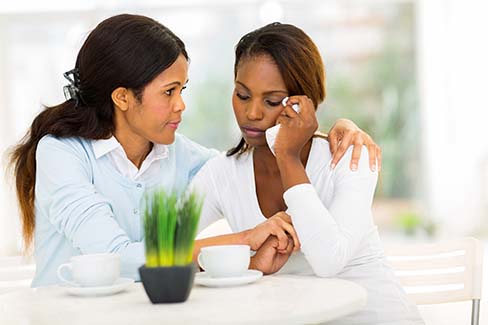 When most of us think of a conference, we think about a group of sports teams, a big meeting featuring keynote speakers and everyone wearing name tags. But when it comes to an end-of-life  arrangement conference is when plans are made to celebrate the end of a loved one's life through a funeral service or memorial.
If you haven't attended an arrangement conference, there can be anxiety leading up to the meeting due to not knowing what to expect. Understanding what will occur goes a long way in making the arrangement conference less scary.
An arrangement conference is a coordination and meeting where initial decisions are made about a service or existing plans are confirmed. It is time set aside for those wishing to be part of planning the service to meet with the funeral arrangement staff and confer with a funeral director. If a traditional funeral with visitation and graveside, memorial service, or graveside burial is selected, the funeral director typically goes over in detail what will happen before, during and after the funeral or memorial service. And, the more prepared a family is for the meeting, the better and more productive it will be.
Funeral directors normally begin by collecting facts about the loved one if they were not already provided including specific information for documents such as the death certificate, obituary or other published notices, and the funeral program. If possible, the facts about the deceased should be brought to the arrangement conference unless they were provided during a pre-planning meeting or phone conversation.
There is specific information required by the Department of Vital Statistics for deaths occurring in Texas even if direct cremation is chosen.
Full Legal Name including any suffix (Jr., III, etc.)
Birth Date
Birth Place (City, State)
Social Security Number
Spouse's Full Name (including Maiden Name), if applicable
Father's Full Name
Mother's Name (including Maiden Name)
Home Address
Highest Education Level
Professional Industry
Occupation
If the deceased was a veteran
Race
Additional information helpful for obituaries and published notices:
Photographs (electronic versions are typically preferred, especially if planning to have a tribute video)
Organizations they were involved in (churches, clubs, volunteer work)
Education history (including names of schools, years attended)
Military service details
Work history
Information about hobbies or interests, honors and awards, clubs or organizations
This is not a comprehensive list. There will likely be more information about the loved one the family considers important, so feel free to supply it as well.
Other items to consider bringing are a current Will or any prearranged or pre-funded cremation, burial, memorial contracts.
Be ready to receive information, as well as giving it. The funeral director will assist the family with making decisions about the funeral service or memorial including explaining all service and merchandise options, coordinating with the church and cemetery or location for the service, selecting music, securing musicians and flowers, and many other details.
My personal advice to families:
Do not feel rushed. This is the time to get questions answered, and make sure the service honors the loved one and the life they lived.
Ask questions. There are no insignificant questions, especially at this time. Be sure to feel comfortable with the decisions being made and understand what is involved.
If needed information requested at the time of the conference is missing, don't worry. It can be provided after the meeting.
Take notes. Many people think they will remember it all but when they get home, there are details they have forgotten.
Arrangement conferences are valuable, especially when planning a service. If pre-planning did not occur, it is when most of the important decisions about the service are made. It is a chance for the Funeral Director and staff to get to know you better and learn how they can best honor your family. Hopefully, by knowing a little more about what to expect, your family can use the time to come together and create a special end-of-life tribute to your loved one.
Local Cremation provides cremation and simple burial services throughout the Dallas-Fort Worth Metroplex. Contact us to set up an in-person meeting at our Dallas location. We also are available to meet with families at your home or a location of your choosing. Visit our website for a full list of the services available and Local Cremation and Funerals current pricing. Local Cremation is a Texas licensed funeral establishment and has an A+ rating with the Better Business Bureau.