Is my loved one safe in your care?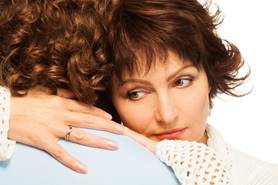 The death of a loved one is difficult – there are no exceptions. The burden of making arrangements should not add to the stress, invoking worry about whether a loved one is safe and treated with dignity during a cremation. At Local Cremation, we understand families need to be confident that their loved ones will be handled with the utmost attention to safety and security.
The licensed staff at Local Cremation is professional and highly trained. Our experienced funeral directors work diligently to maintain the highest standards of integrity and accountability. Families can rest assured that their loved ones are in the hands of a caring team of people who stake their reputation on the care they provide to families and their loved ones.
Personal care is the first step to providing reassurance to families. By meeting in-person with our staff, families can see firsthand how much we truly care about their loved one and family. There are also significant advantages from Local Cremation being a family-owned funeral establishment. Having the same owners for our funeral establishment and the crematory provides cohesive quality controls at every step. Processes for identification, documentation and overall quality remain consistent.
Identification
Once a loved one is at our crematory, strict internal procedures our followed to ensure proper identification is maintained throughout the cremation process. Using a combination of technology and a manual log, your loved one's identification is verified at each step. In addition, electronic bar coding is used so we know where every loved one in our care is at all times.
The crematory also has a security system for the overall cremation facility. This includes 24-hour video surveillance, monitored security system and controlled access to the storage and cremation area. These measures, when combined with our cremations being handled only in Local Cremation's own crematory, allow families to be confident that their loved one receives the utmost care and security with Local Cremation.
We recommend that if any family member is concerned about our identification or security process, ask your funeral director. They will explain in detail our processes for identification, document preparation, permit acquisition, death certificate filing, and cremation authorization.
Local Cremation provides cremation and simple burial services throughout the Dallas-Fort Worth Metroplex. Contact us to set up an in-person meeting at one of our Dallas, Arlington or Lewisville locations. We are available to meet with families at our location or your home. Visit our website for a full list of the services available and Local Cremation's current pricing. Local Cremation is a Texas licensed funeral establishment and has an A+ rating with the Better Business Bureau.