Nurses Can Prolong Life of Special Mother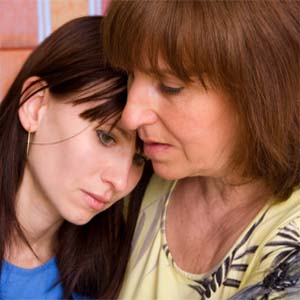 For everyone who has been blessed with one…or several…nurses at some point in their life, we know what a difference they make. Their often-thankless job makes such a huge impression and difference in our healthcare.
To celebrate this special week, and International Nurse Day on May 12, I want to write about a memory one our family's shared with me after making their mother's funeral arrangements. They told me about two special nurses at Highland Springs' Fountain View rehabilitation center in Dallas, Texas. Jimmye had the privilege of being "a guest" there twice. Both times she received amazing therapy and care that allowed her to return home where she lived with her daughter's family.
It was the Dynamic Duo as she called them that made a huge difference in her recovery. Two nurses, Niki and Yvonne, treated her with amazing respect and dignity. As a funeral director, I know the power these two things hold. The first time Jimmye arrived at the rehab, she could not hold her head up. When she left three weeks later, she could walk to the dining room on her own. On her second visit, she came in looking for the Dynamic Duo as if returning to summer camp and hoping to get her favorite counselor again.
During her stay, these two wonderful women not only took care of her physical needs, but her mental ones as well. They both took time to talk with her grandchildren, played with her visiting puppies, and encouraged her when she was down.
Jimmye's family talks so fondly when they tell how these two nurses that gave so much more than care to their family. They played an instrumental role in giving their family more time with their mother. Their encouragement motivated her to walk when she didn't feel like it, eat when she wasn't hungry, and smile when she was homesick. As a result, she went home and spent more time with her daughter's family, saw a few more birthdays, and celebrated a few more Christmases.
I haven't had a chance to personally meet these two sweet nurses but I hope to soon. They are the type of nurses, I'm thinking about as the world celebrates nurses this week.
Local Cremation and Funerals provides cremation and simple burial services throughout the Dallas-Fort Worth Metroplex. Contact us to set up an in-person meeting at our Dallas location. We also are available to meet with families at your home or a location of your choosing. Visit our website for a full list of the services available and Local Cremation and Funerals current pricing. Local Cremation is a Texas licensed funeral establishment and has an A+ rating with the Better Business Bureau.