'Green Burial' and 'Green Cremation' Options to Consider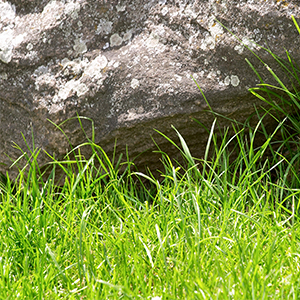 Most of us grew up thinking conventional burial after death was a given. You have likely attended a religious funeral where a traditional, ornate casket was chosen. Perhaps you've attended a graveside service and seen the reinforced concrete vault where the casket is placed and then closed.
From a historical perspective, the practice of using vaults and metal caskets is recent. Up until about 150 years ago, only some cultures, most notably the ancient Egyptians, took steps to prevent bodies from returning to the earth naturally. Before the late 19th century, natural burial was the norm in the United States. Today, the funeral practices historically considered normal are now commonly called "green" burials. And they are making a comeback. Much of this is due to growing environmental concerns.
Many consider modern green burial as avoiding embalming chemicals that could be harmful to the environment and choosing a casket that is made from a renewable resource. In some cases, no casket is used and a shroud covers the body instead. Usually, burials that are considered green do not use a burial vault. If a person's goal is to be environmentally conscious, this can still be achieved with cremation or traditional burial. It is only under certain circumstances that embalming is strongly recommended and there are numerous environmentally-friendly casket options.
There are a number of factors to consider when deciding whether green burial of the deceased or the cremated remains are right for you or your family. Emotional, financial, philosophical and religious beliefs affect the decision. For people who are environmentally conscious, green burials have a lot of appeal because of the reduced impact on nature.
One "con" of green burial, at least for now, is availability. While the practice is making a comeback, it has a long way to go. An internet search of green cemeteries in Texas shows only three, in Georgetown, Cedar Creek and Huntsville. This can be inconvenient for families who want to visit the site but don't live near those areas, and you need to take into account the carbon footprint of traveling. However, some conventional cemeteries may have a section that does not require the use of a vault or outer burial container.
Even if a full green burial isn't an appropriate choice for you, many funeral providers now offer more environmentally friendly options. For instance, if choosing cremation, Local Cremation and Funerals has several biodegradable urns available that are made from natural and recycled materials. And, by Texas state law, embalming is rarely required. (By the way, even though formaldehyde is biodegradable, it is regarded by the U.S. Environmental Protection Agency as a "known carcinogen.")
At Local Cremation and Funerals, our professional staff will be happy to explain your options and answer any and all questions. In addition, the Green Burial Council is a good source of information to help in your research.
Local Cremation and Funerals provides cremation and simple burial services throughout the Dallas-Fort Worth Metroplex. Contact us to set up an in-person meeting at our Dallas location. We also are available to meet with families at your home or a location of your choosing. Visit our website for a full list of the services available and Local Cremation and Funerals current pricing. Local Cremation is a Texas licensed funeral establishment and has an A+ rating with the Better Business Bureau