Extra funeral home fees. Are they legal?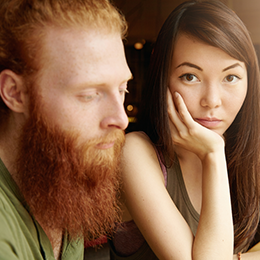 When I talk with families about making burial or cremation arrangements for their loved one, the topic of the "extra fees" comes up. Because of Local Cremation & Funeral's business model, we have very few "extra fees" but I know with many funeral homes these can be extensive and it's important to understand them before agreeing to pay.
Funeral homes charge for the services they provide as any business does. However, there are some fees that are simply out of their control as they are assessed by third parties, the State of Texas or the county where the death occurs.
Medical Examiner and Cremation Permit Fee
If, for whatever reason, a loved one ends up in the care of the medical examiner, there might be is a fee for their service. This can vary by county. Even when the body does not go into the care of the medical examiner, some counties require a review of the nature of the death before they will allow cremation and charge a fee for this review.  This is a common practice across the State and the fee helps offset the Medical Examiner's operating costs. These fees are collected by the funeral home on behalf of the county.
Death Certificate Fees
Death certificates in Dallas, Fort Worth, and surrounding areas cost $21 for the first death certificate and $4 for each additional copy. These fees are not marked up, but collected by the funeral home and paid to the county. In some cases, the funeral home may have a service fee for processing a request, especially if it must be filed manually, involves an amendment, or requires additional work by the funeral home staff.
Cemetery Fees
Depending on the funeral home, they may (or may not) make the cemetery arrangements on a family's behalf. Funeral homes associated with cemetery are much more likely to do this. Other funeral homes, like Local Cremation & Funerals will coordinate with the cemetery once a family chooses one. Regardless, you need to really understand their charges and if you need them. For example, if it's a private burial after a funeral service, you may want to decline paying for the lawn tent and chairs. Other examples of additional fees associated with the cemetery are overtime after 4:00 pm or on weekends, outer container setting fees, opening and closing of the grave, and grave headstones.
Other common fees that can frequently be avoided include embalming, up-charges for evening and weekend services, and obituary placements.
Local Cremation and Funerals provides cremation and simple burial services throughout the Dallas-Fort Worth Metroplex. Contact us to set up an in-person meeting at our Dallas location. We also are available to meet with families at your home or a location of your choosing. Visit our website for a full list of the services available and Local Cremation and Funerals current pricing. Local Cremation is a Texas licensed funeral establishment and has an A+ rating with the Better Business Bureau.