Mortician, Funeral Directors, Undertakers and Embalmers. What's the difference?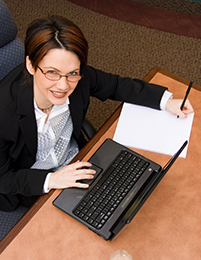 What do you call the person who helps plan and oversee a funeral? Chances are, you use the terminology your parents used. For most people the terms funeral director, mortician, undertaker, and embalmer are used interchangeably. So, what is the right term to use when?
The role of a funeral director is straight forward. They arrange and coordinate funeral services and memorials. In Texas, funeral directors can help prepare the body for a funeral including dressing and placing the body in the casket or preparing the body for cremation. Funeral director is the most modern and commonly used term within the funeral industry.
Each licensed Texas Funeral Home, including Local Cremation and Funerals, has a Funeral Director in Charge (FDIC). The FDIC is, "ultimately responsible for compliance with all mortuary, health, and vital statistics laws in the funeral establishment." This role is defined in the Texas Administrative Code Rule §203.22.
The terms mortician and undertaker are synonymous with funeral director. According to a Mental Floss article, "How Morticians Reinvented Their Job Title", the term mortician started in 1895. The trade magazine The Embalmers' Monthly put out a call for a new name for the profession to distance itself from the title undertaker because of its association with death. The term Mortician was the winning entry.
Embalmers on the other hand have a very different and distinct role. They are the professionals responsible for preparing the body for burial. As the name gives away, they do the actual embalming when fluids are removed and replaced with embalming fluid to slow down the decomposition of the body. It is typically a different professional license than a funeral director in many states.
In Texas, you can be an embalmer, funeral director, or both. For instance, I chose to focus on funeral directing. However, a coworker of mine chose to do both. He previously managed one of the "big box" funeral homes and having both licenses enabled him to do all the functions of the funeral home. One thing that is universal, no matter what license you hold, if you choose to work in our industry, it is because you have calling to do so.
About Local Cremation and Funerals
Local Cremation and Funerals provides cremation and simple burial services throughout the Dallas-Fort Worth Metroplex. Contact us to set up an in-person meeting at our Dallas location. We also are available to meet with families at your home or a location of your choosing. Visit our website for a full list of the services available and Local Cremation and Funerals current pricing. Local Cremation is a Texas licensed funeral establishment and has an A+ rating with the Better Business Bureau.