Funeral visitation: What to know before you go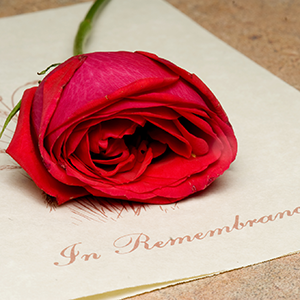 If you have attended a traditional funeral, you've likely also been invited to a visitation, viewing or wake. All of these are opportunities for family and friends to pay their last respects and begin to have some closure. If the deceased or a family member is close to you, I recommend making the extra effort to attend.
What is a visitation?
A visitation is a time where family members and friends can meet with the family of the deceased in a more personal setting than the traditional receiving line at the end of the funeral or memorial service. Frequently, it's hosted at the church or funeral home although not always. At Local Cremation & Funerals, we have our visitations at the location of the service a few hours before the actual funeral or memorial. This seems to work well for scheduling with the church and families in and around the Dallas area.
A visitation may or may not be combined with a viewing where the body of the deceased is present and the casket is open.
Should you attend the visitation?
Typically, anyone who knew the deceased or is close to the family is invited to attend. But, on occasion, families request the visitation be private and limited to family members and only the closest of friends. This seems to be the most common when the family is experiencing immense grief and does not feel up to greeting a lot of guests. In these situations, I recommend honoring the family's wishes and finding an alternate time to visit with them after the service.
Where to hold a visitation
Traditionally, visitations were held at the family home, church, or funeral home. Today, they can be any number of places including a friend's home, art gallery, restaurant…basically anywhere that might have been special to the deceased. If the visitation is combined with a viewing, the body will be present, and the casket will likely be open for at least a portion of the time.
We are seeing fewer families choose to display the deceased in an open casket, but it is still done and completely appropriate. Two reasons for this decline are the increase in families choosing to not embalm and the number of families deciding to focus more on photos of their loved one as part of an end-of-life celebration.
Note: If you are planning on having young children attend a visitation that includes a viewing, you may want to ask the person greeting guests if there is a place where the children can sit and wait. But this is a personal decision as to how you handle the situation.
About Local Cremation and Funerals
Local Cremation and Funerals provides cremation and simple burial services throughout the Dallas-Fort Worth Metroplex. Contact us to set up an in-person meeting at our Dallas location. We also are available to meet with families at your home or a location of your choosing. Visit our website for a full list of the services available and Local Cremation and Funerals current pricing. Local Cremation is a Texas licensed funeral establishment and has an A+ rating with the Better Business Bureau.