Funeral visitation (Part 2): What to say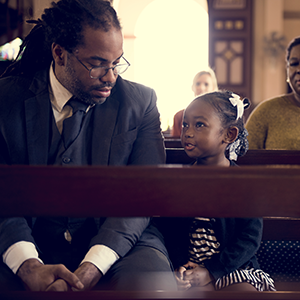 In my last blog, I talked about where to have a visitation and who should attend. But that's not all there is to know. I'd like to share a little more on the topic for those who are unfamiliar with the tradition and purpose of having a time of visitation to talk with the family and share your condolences in a meaningful way. Today, I'm covering what to say, how long to stay and what to wear.
What to say at a visitation
To me, this is one of the most stressful parts of attending a visitation or funeral. What do you say to the grieving family? My suggestion is to practice how you will greet the family before you arrive. Doing this helps me feel more relaxed – and less nervous – when I'm there.
I tend to keep my comments very brief. If I know the person, I'll share a fond memory I had with their loved one. When I don't them well, I start by introducing myself, and telling how I knew the deceased. I then share a heart-felt compliment about the person and say I'm sorry for their loss. Avoid going on and on about how you feel.
The family is dealing with their own grief and sadness; so be sure you're not unintentionally making them feel like they need to console you. I recommend keeping it about the family, only sharing your sympathy and letting them know how their loved one touched your life. Be conscious of others waiting to speak to the family and move along quickly, if needed. Remember, this is an emotionally exhausting day for those closest to the deceased and they need a little time to breath and spend time in their own thoughts as well.
How long should you stay?
As a guest, you are welcome, and encouraged, to visit any time during the visitation hours. How long you stay depends on your relationship to the loved one's family. We frequently see people stay the entire time while others, usually those who are acquaintances or co-workers, staying for less.
What to wear to a visitation
I recommend choosing the same type of attire you will be wearing to the funeral. Also, choose something appropriate for the venue. If the visitation is outdoors in a park or garden, then choose something more comfortable and avoid the spiked heels. The basic rule is to dress appropriately and avoid drawing attention to yourself. This is not the time you want to stand out.
If you are looking to make funeral or cremation and memorial plans, please call me. I'm happy to help guide you through the arrangement process.
About Local Cremation and Funerals
Local Cremation and Funerals provides cremation and simple burial services throughout the Dallas-Fort Worth Metroplex. Contact us to set up an in-person meeting at our Dallas location. We also are available to meet with families at your home or a location of your choosing. Visit our website for a full list of the services available and Local Cremation and Funerals current pricing. Local Cremation is a Texas licensed funeral establishment and has an A+ rating with the Better Business Bureau.