What is the cost of cremation compared to burial?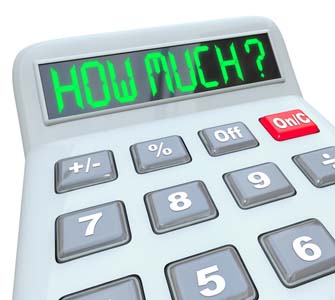 Is family more important than money? Of course, but financial considerations for the cost of cremation or burial are no small matter, especially when you have limited income and need to keep a close eye on expenses. No matter how extravagantly we want to honor loved ones who have passed away, we must make smart choices about to what lengths we're able to go.
One of the things I appreciate most about Local Cremation & Funerals and this website is how no-nonsense it is in terms of prices. Right up front, on the home page, we tell visitors exactly what the cost of cremation or burial is. The two most requested services we provide are: Basic Cremations ($995) and our Burial with Graveside Service ($2,295). It's right there – simple and straightforward.
Just below that, under Affordable Packages, interested guests can click on either Cremation or Burial to find easy-to-understand tables that show the two arrangements I've already mentioned, and they can compare (both in price and features) similar plans offered by Local Cremation & Funerals. Does the family want cremation or a full-body burial? Do you want to add a graveside or traditional service? Was the loved one a military veteran and if so, do you want that service to our country honored in the memorial? The answers to questions like these affect the price of what we do to celebrate their life.
You can check out the comparisons for yourself. If you see a package that looks like a good fit, one thing I would suggest is clicking on the Read More option at the bottom of each column. It will take you to details of the plans, descriptions of available options, and links to helpful resources.
When you're ready to move forward or are interested in pre-planning, we're ready to visit with you about it and answer any questions you might have. Call us anytime, 24 hours a day, seven days a week, at (214) 343-4040.
About Local Cremation and Funerals
Local Cremation and Funerals provides cremation and simple burial services throughout the Dallas-Fort Worth Metroplex. Contact us to set up an in-person meeting at our Dallas location. We also are available to meet with families at your home or a location of your choosing. Visit our website for a full list of the services available and Local Cremation and Funerals current pricing. Local Cremation is a Texas licensed funeral establishment and has an A+ rating with the Better Business Bureau.